Philippine-American Academy of Science and Engineering (PAASE)
Agham at Kaalaman para sa Bayan
S&T Volunteerism: Outreach to Philippine Regions!
Donate to PAASE Advocacies & Projects and enjoy 100% Tax Deduction.
PAASE has obtained US Tax Exempt Status under section 501(c)(3) of the Internal Revenue Code.
For inquiries, contact:
Lourdes Herold, PhD at lherold526@aol.com
Liza Virata, PhD at liza.virata5@gmail.com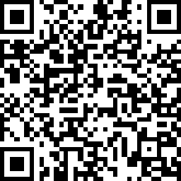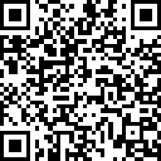 Donate now to support PAASE's many worthwhile projects (scroll down for more information):
*To advance Science and Engineering in the Philippines and the US
*To make our lives and our world better through Science & Technology
For US donations, please contact:
Liza Virata, PhD, PAASE Treasurer, at liza.virata5@gmail.com

For donations from the Philippines and elsewhere outside the US, please contact:
Irene Villaseñor, PhD, PAASE Assistant Treasurer, at ivillase@yahoo.com
Payment by direct bank deposit in the Philippines is also possible:
Metrobank
339 Katipunan Ave., Quezon City
Account Name: PAASE PHILS INC
Account No.: S/A 093-3-09322505-9
Email a photocopy of the deposit slip to ivillase@yahoo.com, and indicate in the subject heading what the payment is for.
Graduate Education Assistance
Provide assistance to students (capped at USD500/student) who will take the Graduate Record Examinations (GRE) test and apply for PhD studies in the US Conference Support

Provide assistance to postgraduate students or early career researchers (capped at USD1000/person) who will attend a conference in the US

Provide fellowships to undergraduate and postgraduate students (capped at USD80 cap/person) to attend PAASE meetings in the Philippines

Support mini-conferences or workshops (online or face-to-face) on PAASE advocacies (capped at USD1000/event)
Educational Materials
Provide support to PAASE member (or group) who will develop digital books and other materials for STEM in basic and higher education, for R&D training and outreach (capped at USD1500/project)
Paper Preparation
Provide support to PAASE member (or group) who will develop S&T- and R&D-related position papers, policy papers and draft legislation for the Philippines (capped at USD1500/project)
Collaborative Projects
Provide support to PAASE member (or group) who will hold discussions and implement joint projects with its partners such as professional societies, government and private organizations, and foundations in the US, Philippines and elsewhere (capped at USD3000/project)
Technology Transfer
Support competitions (online or face-to-face) of postgraduate students and early career researchers who will speak on their basic research or present technology pitches for commercialization; prizes for winners to be provided (capped at USD1500/competition)

Provide assistance to PAASE member (or group) to pursue S&T education, outreach, product development and commercialization, engage with SUCs (State Universities & Colleges), LGUs (Local Government Units), MSMEs (Micro, Small and Medium Enterprises), leading to the creation of STI (S&T and Innovation) ecosystems in Philippine provinces (capped at USD5000/project)
Research Training
Provide fellowships to Filipino postgraduate students and early career researchers to train and pursue collaborative research in the laboratories of PAASE members in the US (capped at USD5000/fellowship);

Provide fellowships to faculty and researchers in SUCs (State Universities & Colleges) in Philippine provinces, to train them in research, particularly in experimental methods and instrumentation, in leading Philippine universities, in order to transfer technology back to their home universities (capped at USD2000/fellowship)